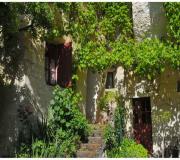 Silkworm nursery and troglodytic site
4 chemin de la Croix Bardin (village de Bourré)
41400 MONTRICHARD VAL DE CHER
Tucked away in the undergrowth, the Magnanerie, troglodytic site, is opened to visitors. Discover the strange underground world of tunnels dug into the rock and silkworms. Probably one of the most original visits of your stay.